Fire Station Construction - Wisconsin
Advancing Fire Station Design and Construction
Partner with our team of experts who will guide you throughout the process from the initial idea to the final build.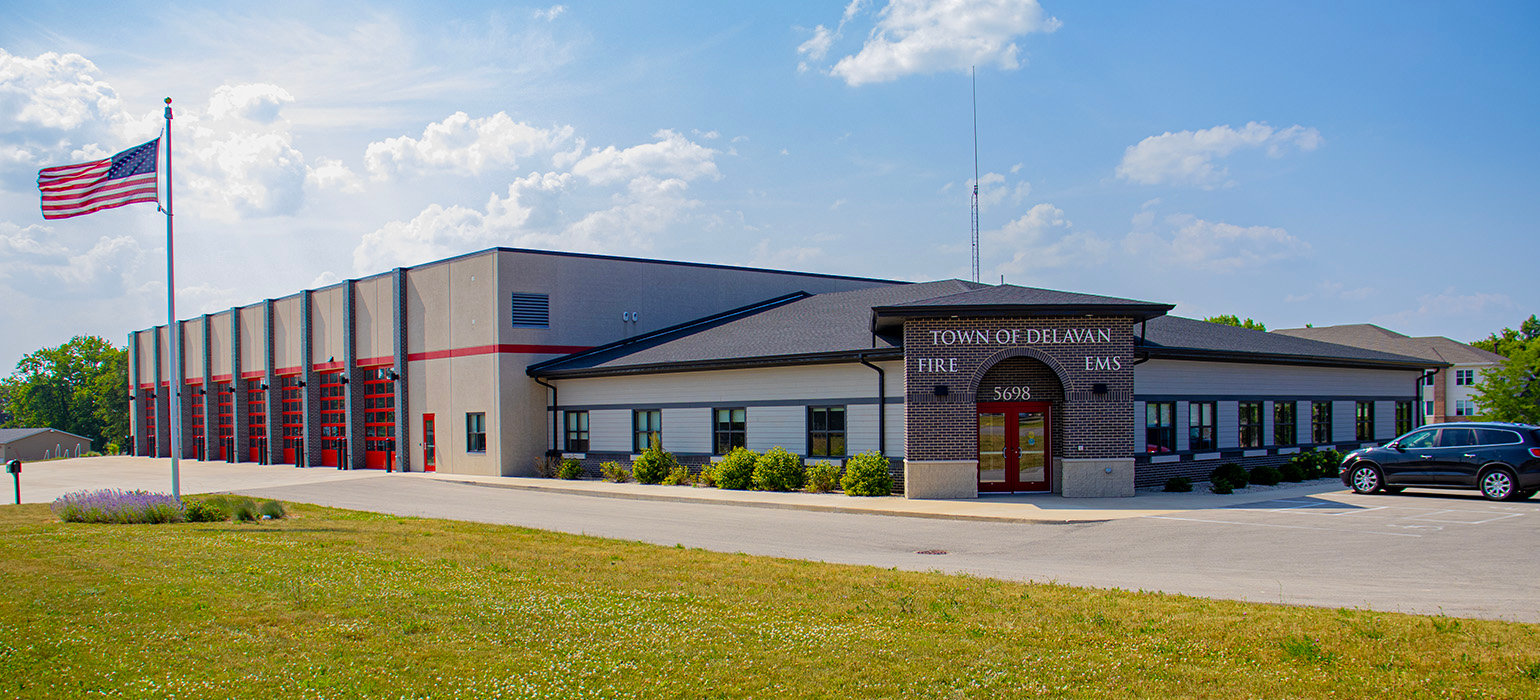 We work together with your municipality from concept to final construction.
Public bid management, bid analysis, and construction management services require expert industry knowledge. Let us show you how a partnership with Scherrer will save you measurable time, money, and improve your firehouse construction project while complying with the public bid process.
How it works:
At Scherrer, we have extensive fire station construction management and general contracting experience. Through this process, we act as your public representative throughout the entire process, working closely with the municipality representatives, your architect, facilities manager and agents, and all contractors and teams.
This process complies with the competitive bid process required for municipalities.
Our team is dedicated to providing guidance and support throughout every stage of your project, from initial budgeting and design through final construction.
Our Construction Manager/Agent at Risk program for Municipalities includes:
A dedicated team of GC professionals to manage the project
Management of your public bid process
Expert analysis and recommendations of incoming bids
Work in tandem with your Architect and Facilities Manager
Referendum support
Your team benefits:
A single bond is held by Scherrer Construction, eliminating the need to acquire performance bonds from each contractor.
Additional local contractors who don't carry a bond can bid under this single bond system, allowing increased local participation.
We are a known team of construction experts working in your best interest.
There are no extra expenses incurred when compared to the process of requesting bids from multiple general contractors.
Your overall costs are lowered with this process in place.
Your manpower is freed from construction-related activities, including cutting checks and managing bids.
At Scherrer Construction, we specialize in building modern fire stations incorporating the latest technology. We value open communication with our clients and stakeholders to ensure the success of your project. With our knowledge and experience, you can trust that your project is in capable hands.
Our focus is on constructing fire stations that are integral to the safety of communities, providing prompt emergency response and protection for families. Our team of experts creates a strategic plan tailored to the needs of firefighters, municipal staff, and the community.
We understand that building design plays a critical role in fire stations, enabling staff training and optimal performance for quick emergency response.
Our Complete Lifecycle Process: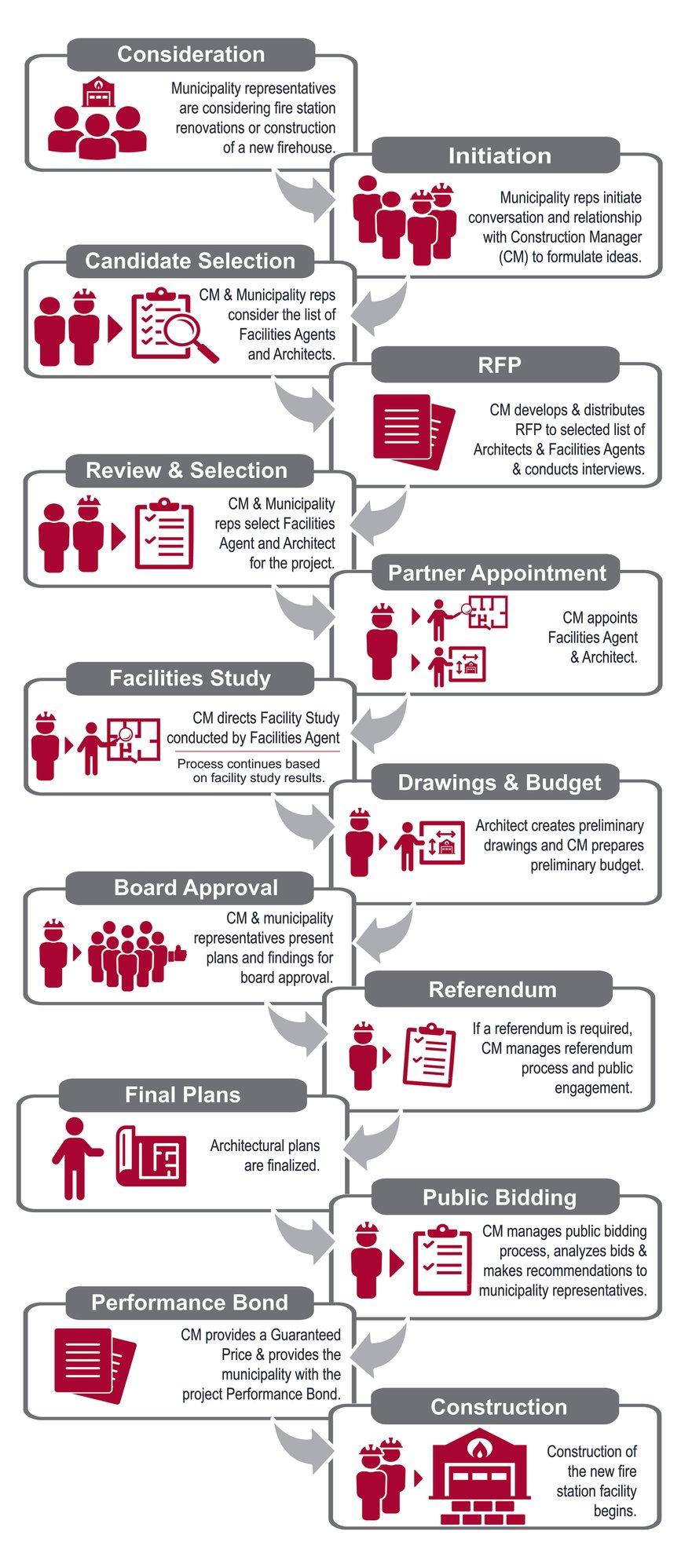 Complete Lifecycle
Construction Project Management
FEATURED FIRE STATION PROJECTS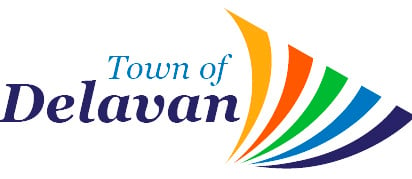 "Scherrer's team has been very helpful and thoughtful throughout this major construction project for the Town of Delavan. And I know the Fire Department is also thankful for the communication and follow through and are very satisfied with their new station built for the future."
John Olson, Town Administrator | Town of Delevan
Let's Talk about your Project



Start your new firehouse construction journey with Scherrer - Reach out today!