Industrial Construction - Delavan, Wisconsin
Millennium Corporate Headquarters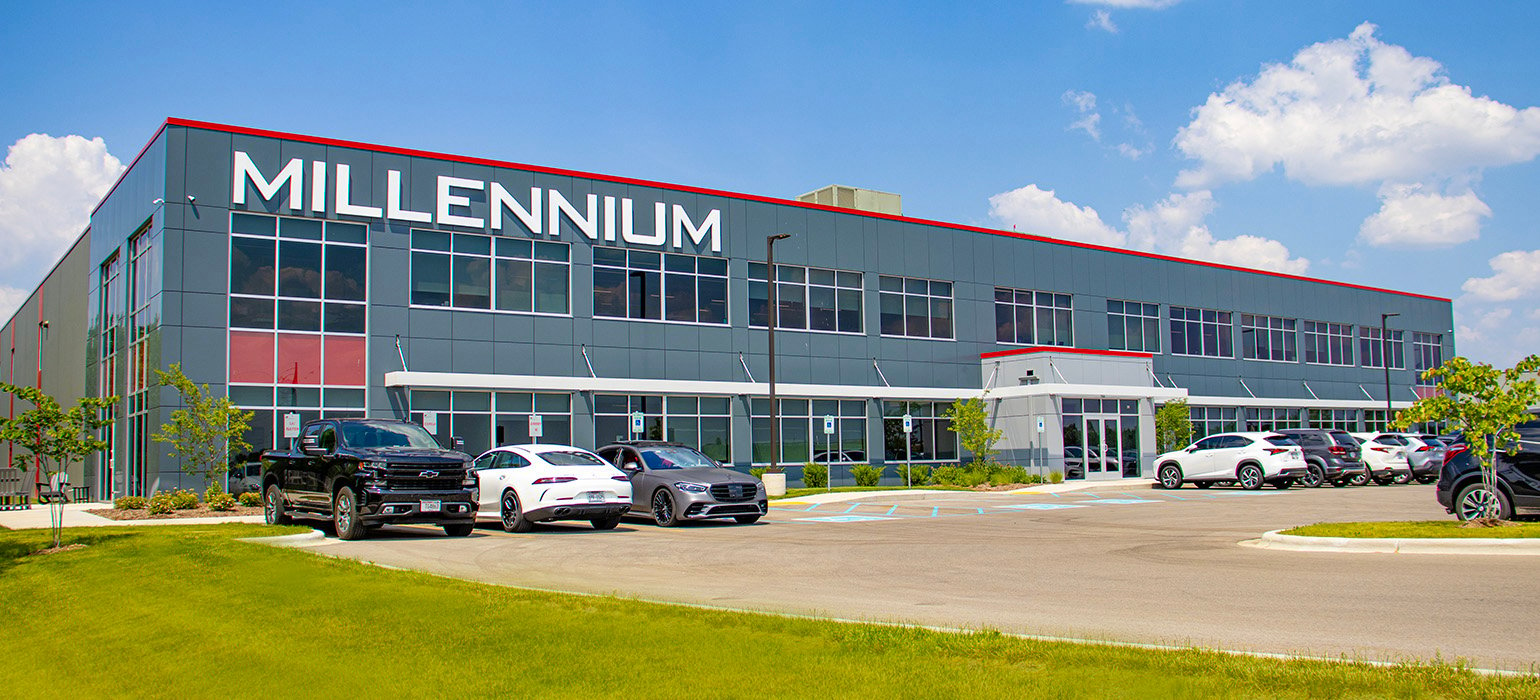 Details

---
Client Name: Millennium Corporate Headquarters
Location: Delevan, Wisconsin
Role: Construction Manager
Project Size: 75,000 SF
Project Type: New Construction
Market: Industrial
OVERVIEW
As the construction company responsible for the construction and development of our client's new corporate headquarters, our team built this a modern, spacious and well-equipped work environment that truly caters to the needs of today's dynamic workforce.

The two-story building boasts an impressive 15,000 square feet of executive offices, collaborative work areas, an employee training center, employee lounges, and a fitness center with changing areas. The latest technology and design trends are incorporated to ensure the workspace is fully functional, aesthetically pleasing, and promotes productivity.

An additional 60,000 square feet of warehouse space for product racking and shipping is incorporated to ensure adequate storage space.
Despite a tight timeline of 12 months, Scherrer completed the design, permit, and build project on time and under budget
with a substantial unused budget returned to the Owner
. We divided the project into phases, beginning with sitework and obtaining long-lead equipment and materials.

The project team met the deadline by procuring items with long lead times early, including precast wall panels, structural steel, overhead doors, and critical equipment. All long lead materials were closely tracked in the project schedule. Scherrer self-performed concrete for the footings and foundation, masonry, and finish carpentry.
We are proud to have been part of the team that brought such a magnificent project to life.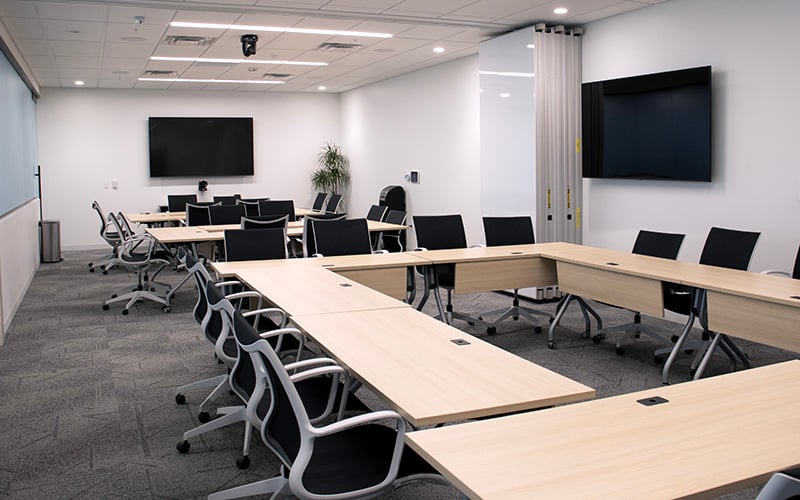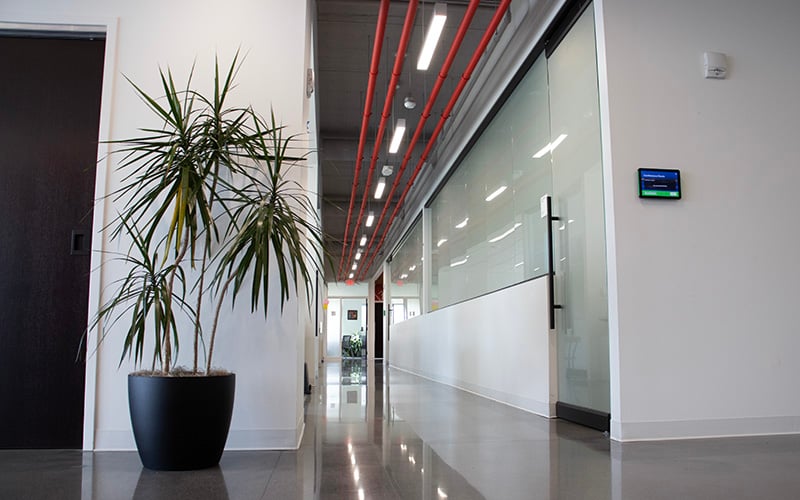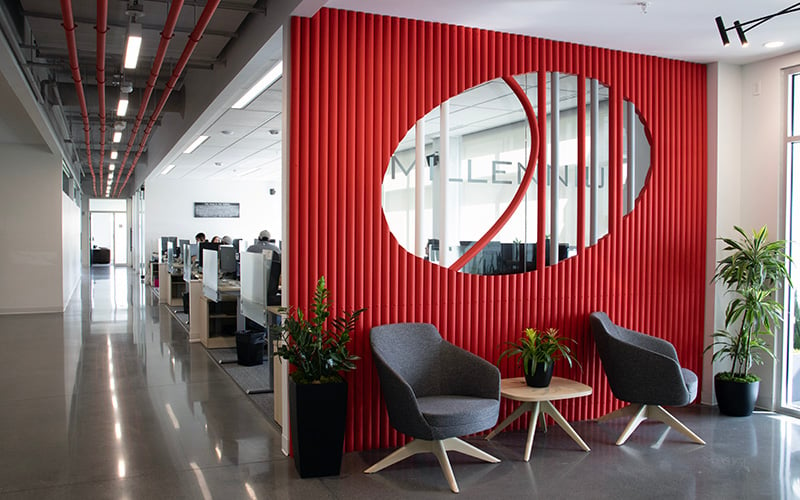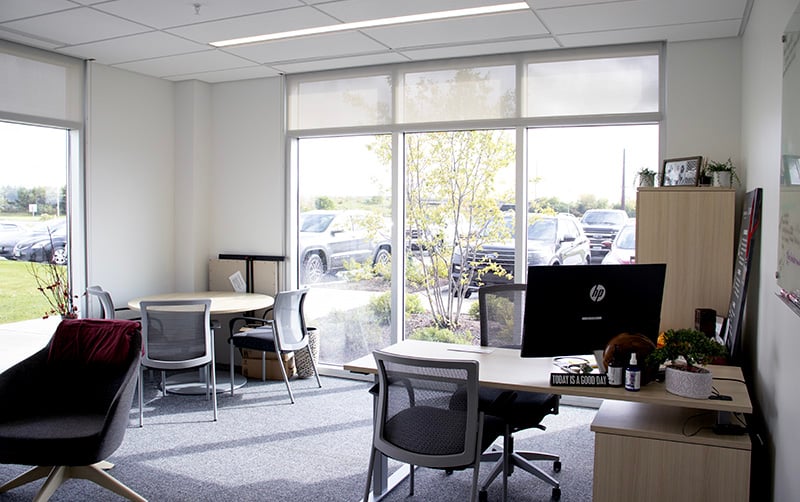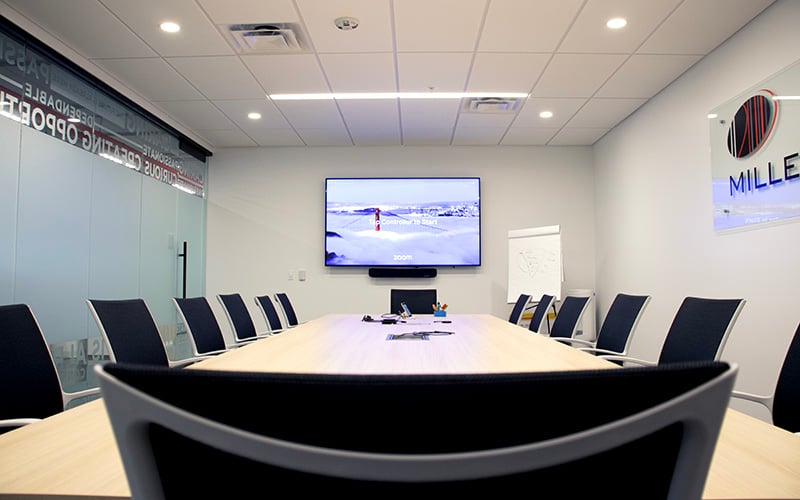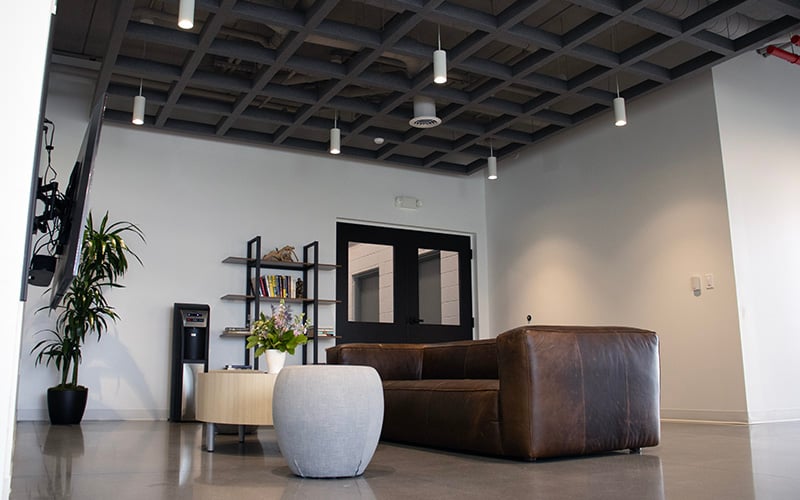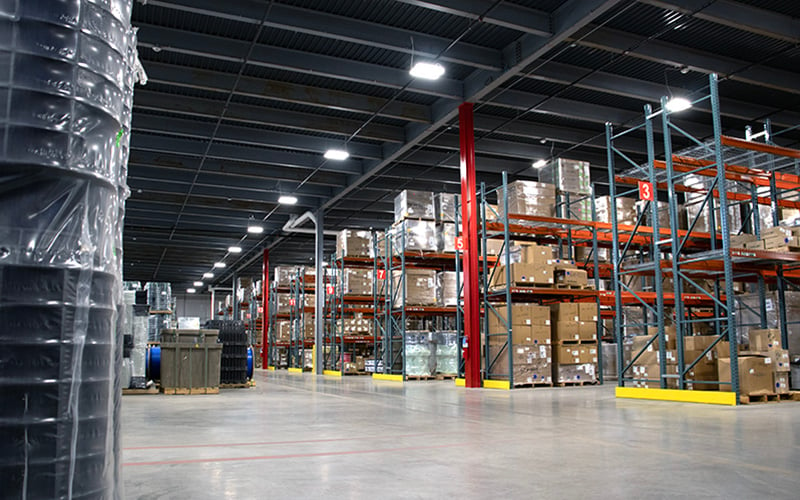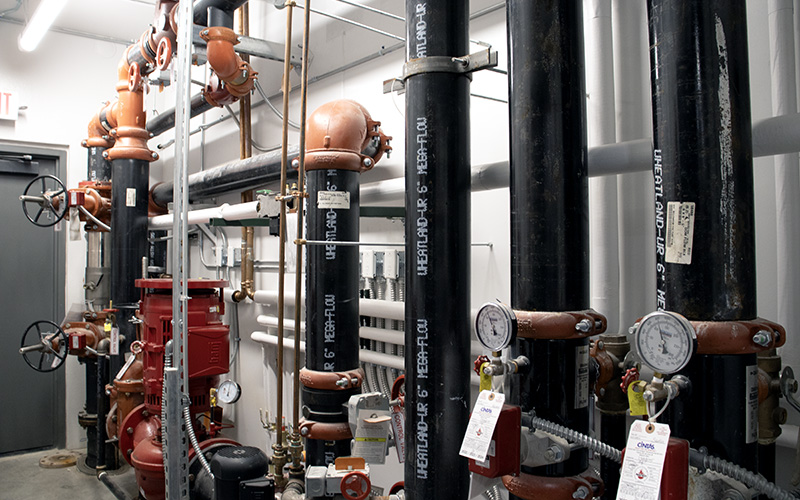 Project Highlights
Millennium incorporated its innovative technologies for communications and lighting.

Subsurface soil conditions required over 800 Geo-Piers for deep foundations.
Strategic schedule management was performed to meet the 12-month deadline, including managing over 50 crucial, long-lead-time materials.