School Construction and Renovation - Wisconsin
Evergreen Elementary School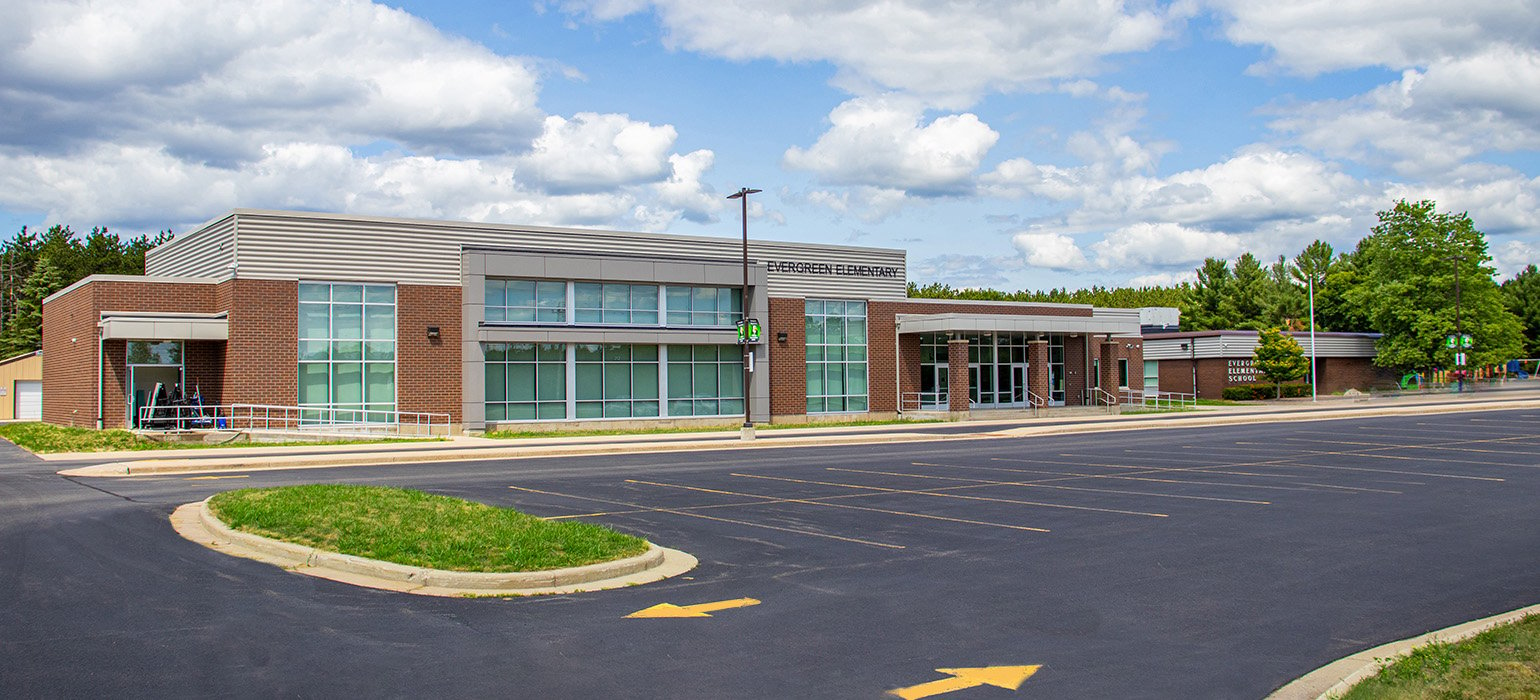 Details

---
Client Name: DC Area Everest School District
Location: Rothschild, Wisconsin
Project Size: 22,000 SF
Project Type: Renovation & Addition
Role: Prime General Trades Contractor
Architect:
Nexus Solutions
Somerville, Inc.
Market: Educational
OVERVIEW
The school's renovation process comprised three distinct phases.
Phase 1 goals were to renovate the existing classrooms to make them more functional and modern, making sure that the classrooms were equipped with the latest technology and were conducive to learning.

For Phase 2, the expansion of the school's facilities was completed by adding two new classrooms, a multi-purpose room that is used as a gym and cafeteria, as well as a fully equipped kitchen to cater to students' needs. Administrative offices were also added to provide a conducive environment for the school's management staff.

Phase 3 was aimed at renovating the existing classrooms and library area to ensure that they were in line with the school's goals.
Overall, the school's renovation process was aimed at providing students with an upgraded learning environment and modern facilities to support their academic growth.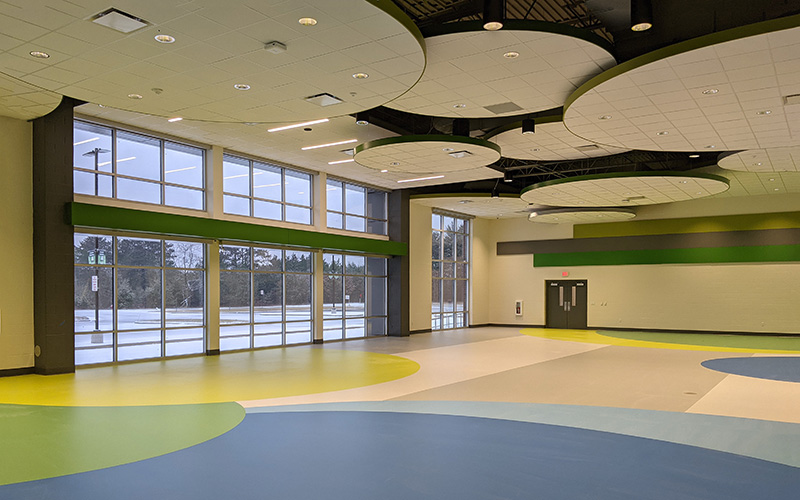 Project Highlights
The flooring pattern in the multi-purpose room was a unique challenge that was completed successfully.
Completed on time while managing school constraints and tight deadlines.
School Construction Projects