School Construction & Renovation
Wilmot Union High School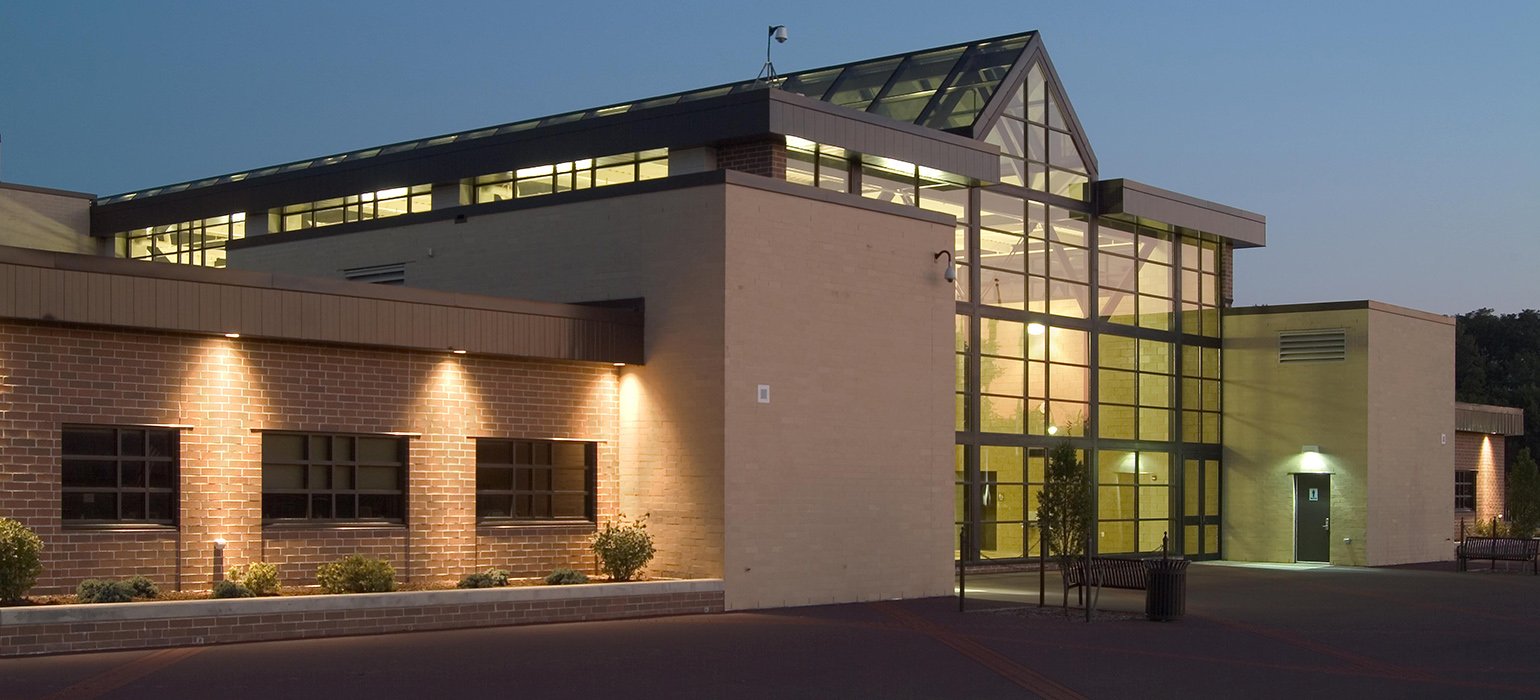 Details

---
Client Name: Wilmot Union High School
Location: Wilmot, Wisconsin
Project Size:
Renovation: 72,000 SF
New Construction: 212,000 SF
Project Type: New Construction, Renovation and Additions
Role: General Contractor
Architect: Bray Architects
Market: Education
OVERVIEW
This major school renovation and construction project consists of 212,000 SF of new construction, 56,000 SF of major remodeling and 16,000 SF of minor remodeling.
This construction project includes 39 additional classrooms, art rooms, technology education areas, computer and science labs, administrative offices, and a new 750-seat auditorium.
The new gym spans across an area of 35,000 square feet and has an indoor running track. Additionally, there is a newly constructed commons and cafeteria area that can seat up to 625 people. A skylight and a glass wall provides a stunning view of the new athletic fields and grandstand.
The new athletic fields include a synthetic turf combination football and soccer field, a running track, long jump, pole vault pits, and a grandstand that can accommodate 2,500 people. The facility also has two baseball and two softball diamonds, eight tennis courts, and practice fields for football and soccer.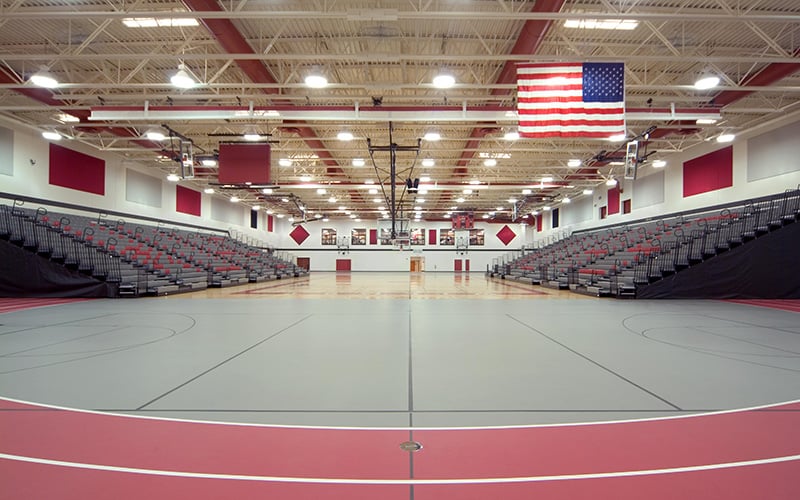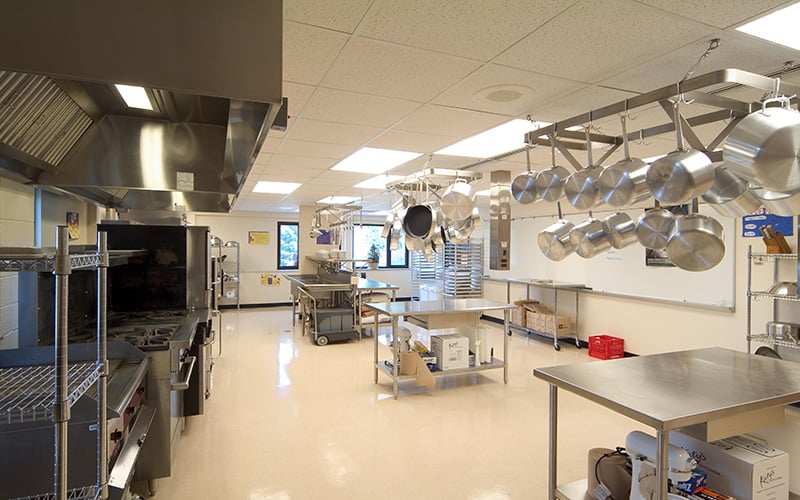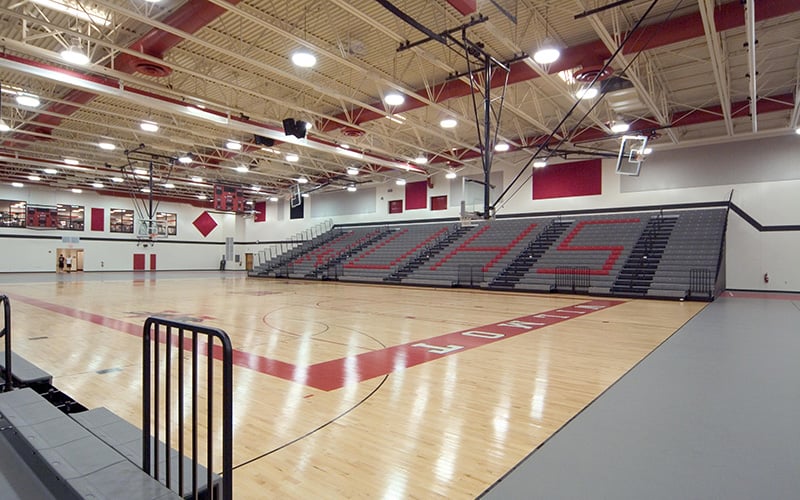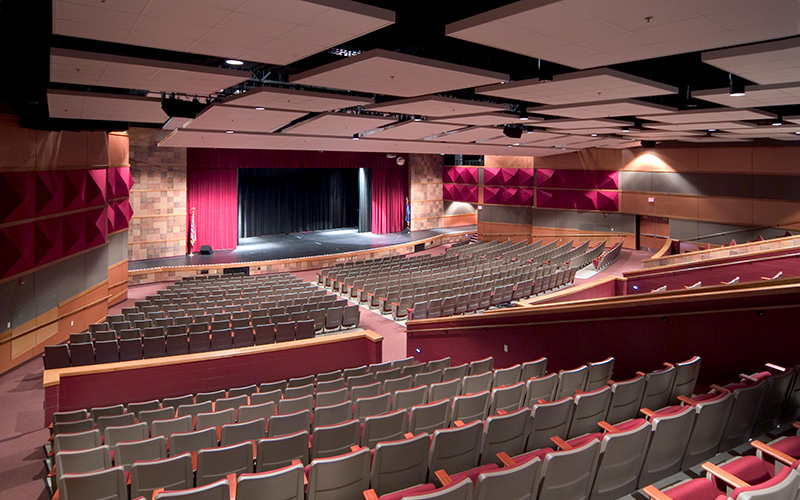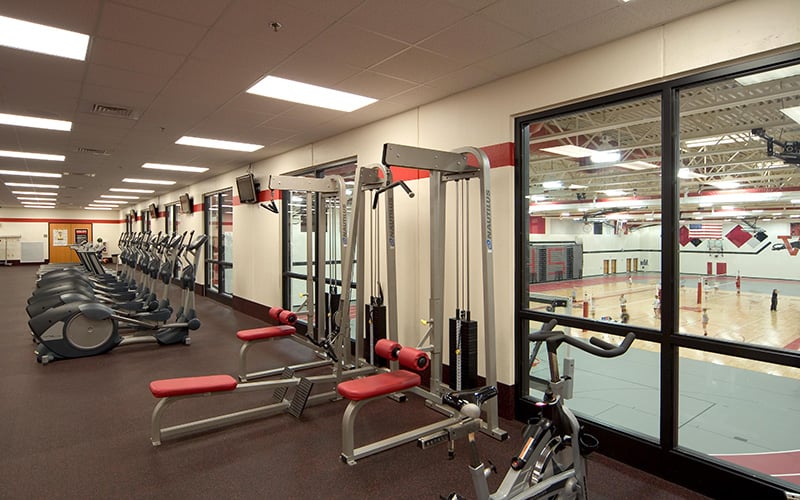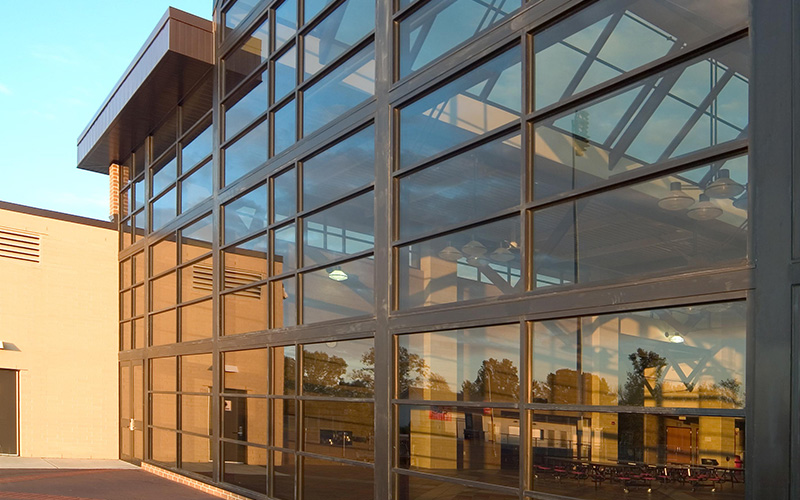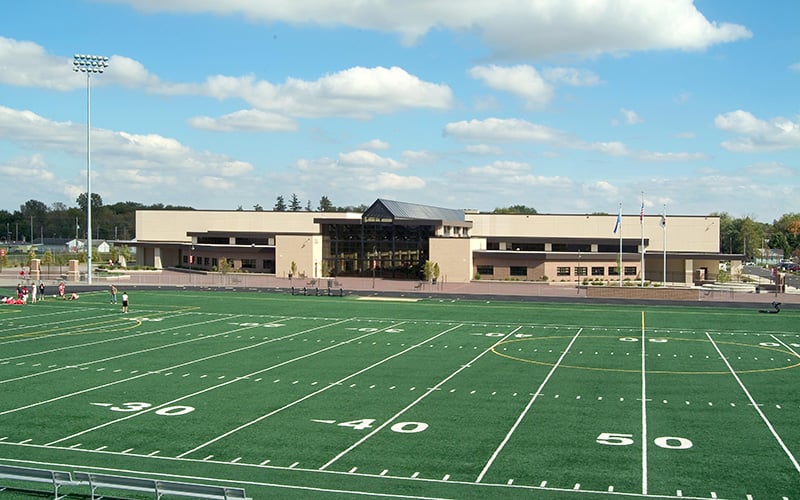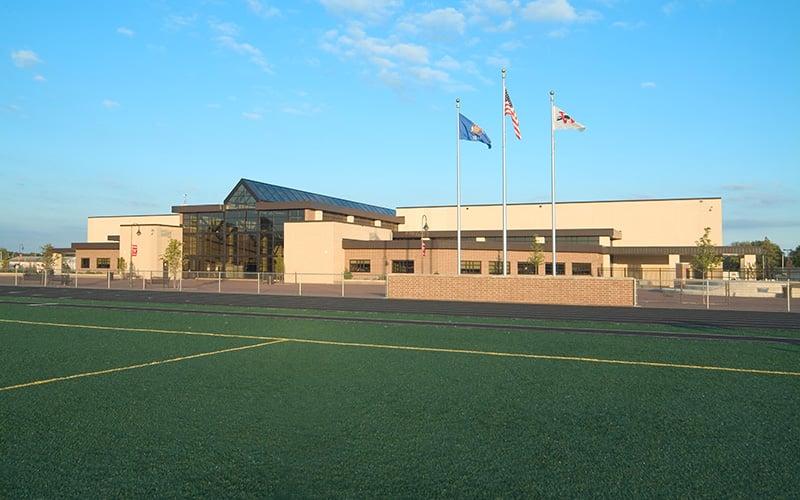 Project Highlights
This project demonstrates our expertise in constructing a state-of-the-art facility including the addition of 39 classrooms, art rooms, tech education areas, computer and science labs, administration offices, a 750-seat auditorium, and a commons and cafeteria with a glass wall overlooking the new athletic field.
School Construction Projects