School Renovation and Addition
John Muir Middle School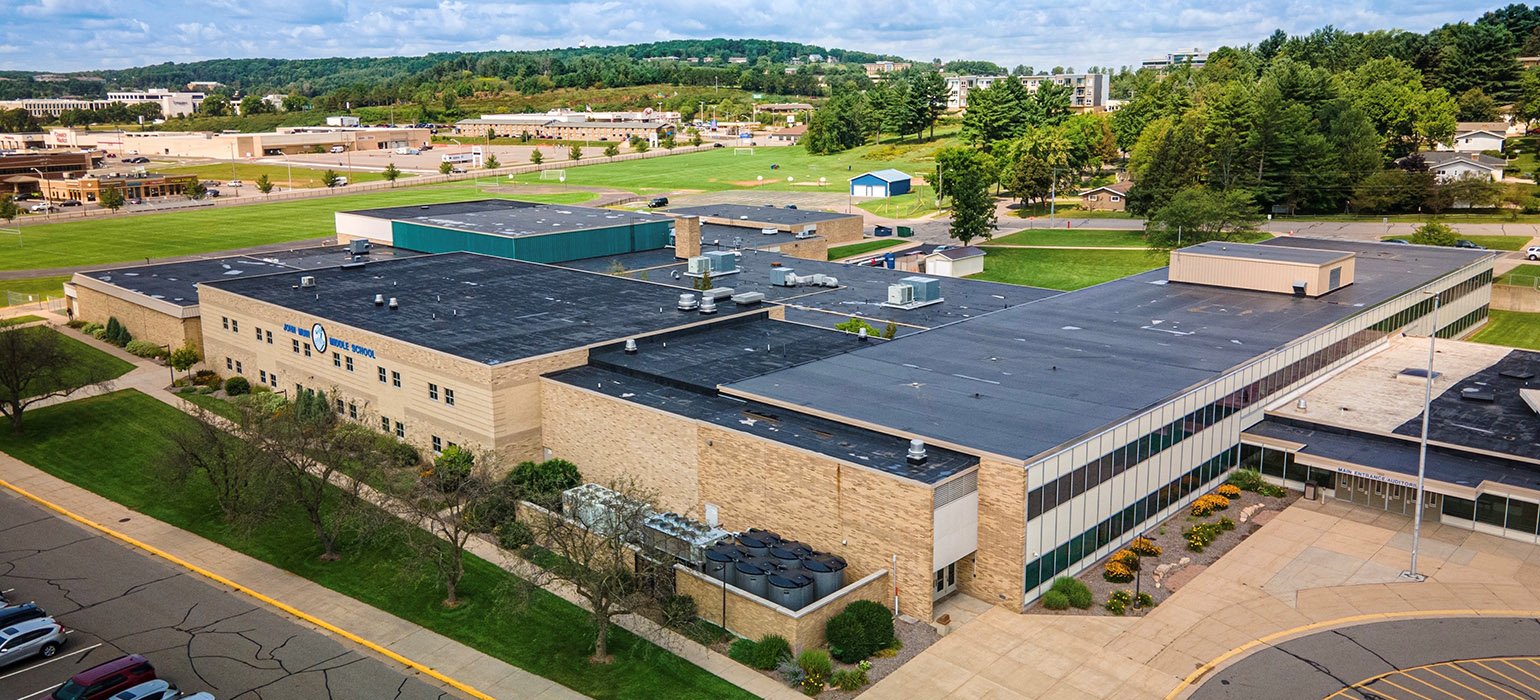 Details

---
Client Name: Wausau School District – John Muir Middle School
Location: Wausau, Wisconsin
Project Size:
Additions: (6) totaling 45,007 SF
Renovations: 65,813 SF
Role: General Contractor
Architect: Somerville
Market: Education
OVERVIEW
In order to improve the overall appearance and functionality of the school campus, an extensive renovation and addition project was initiated.
The first phase of the project included the replacement of all the existing glass curtainwall assemblies throughout the campus. To support the new floor-to-ceiling windows, adjacent spaces were also remodeled. This involved the addition of cabinets, counters, and ceilings attached to the assembly. The science labs, art labs, classrooms, and office space were updated during this phase as well.
The current phase of the project includes major additions and renovations to various parts of the school campus. The goal is to create a more modern and functional learning environment for students and faculty alike.
Project Highlights
Multi-phase project including installation of glass curtainwalls and six major additions and renovations across the campus.
School Construction Projects