Sports Complex Construction - Wisconsin
Delavan-Darien High School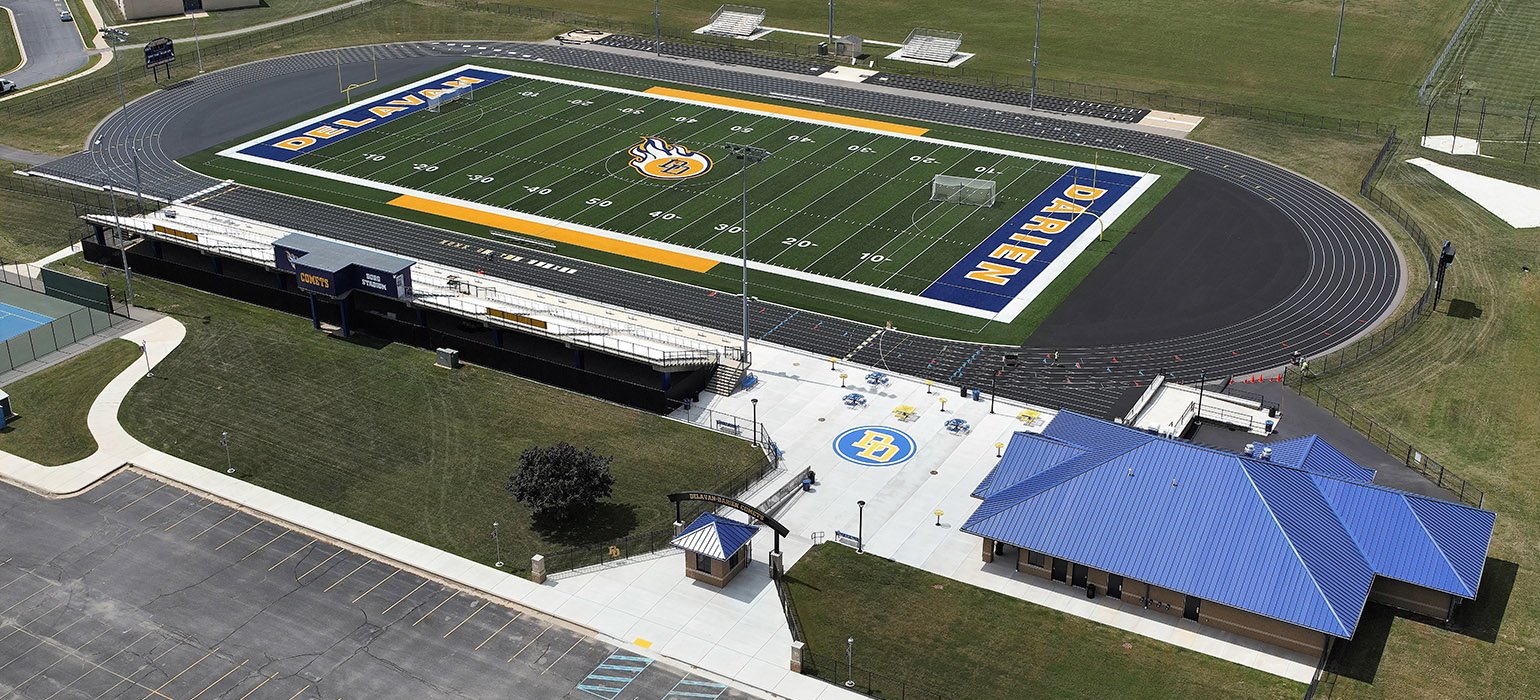 Details

---
Client Name: Delavan-Darien School District
Location: Delavan, Wisconsin
Role: Construction Manager
Project Size: 8,000 SF

Project Type: Renovation
Architects/ Partners:
Blue Design Group LLC
Point of Beginning, Inc.,
Markets:
Educational
Sports & Recreation
OVERVIEW
Scherrer collaborated with Blue Design Group LLC and Point of Beginning, Inc. to construct an impressive 8,000-square-foot sports complex for the Delavan-Darien School District.
The athletic facility features a synthetic turf multi-use football and soccer field, running track, restrooms, concessions, team rooms, storage facilities, and tennis courts. Notably, the project preserved the historic bleacher structure of the community while adding new bleachers to increase capacity.
The new sports complex has been designed to meet WIAA compliance standards, and it positions Delavan-Darien as a strong competitor among neighboring school districts. Scherrer also provided valuable assistance to the District with its referendum campaign, leading to a successful outcome in November 2020.
The sports complex has earned high recognition, receiving the Best Sports Complex Design award in 2022 from Midwest Sport & Turf Systems for its outstanding field design and construction.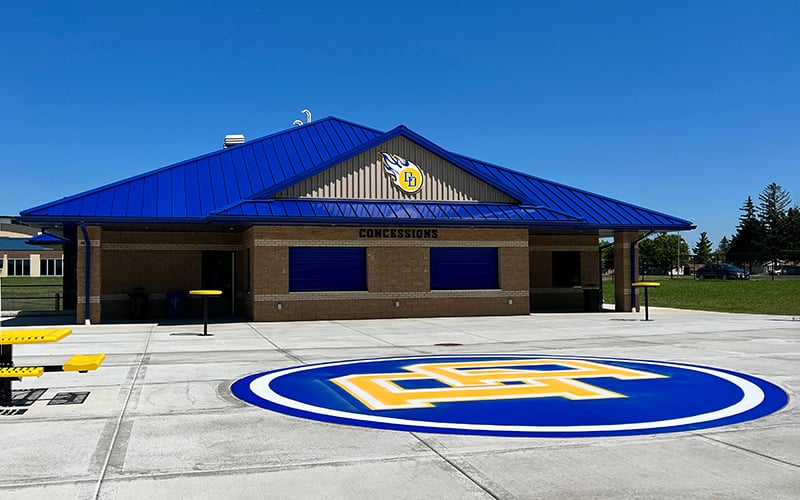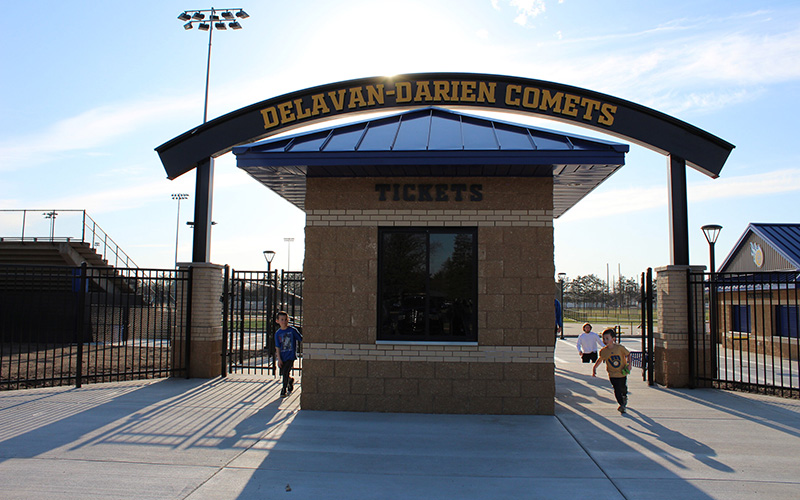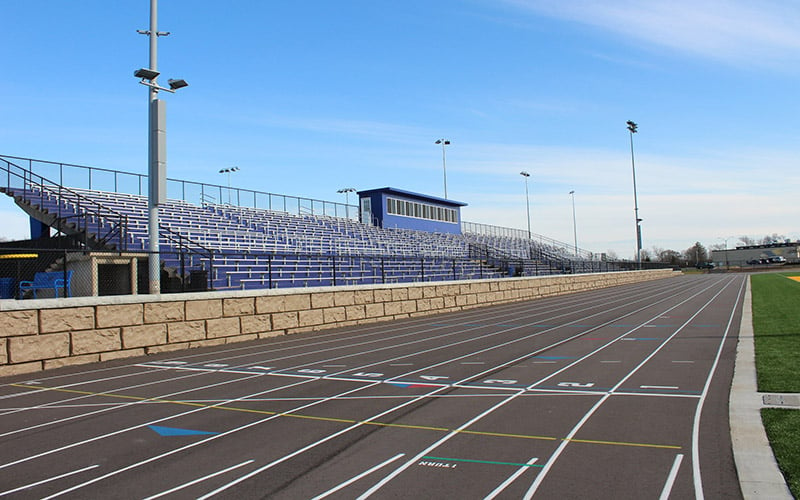 Project Highlights
The new field utilizes artificial turf that features a two-layer infill comprising ballast layers of sand and top layers of recycled rubber granules for proper shock absorption and world-class performance.
School Construction Projects