Firehouse Construction - Wausau, Wisconsin
Wausau Fire Station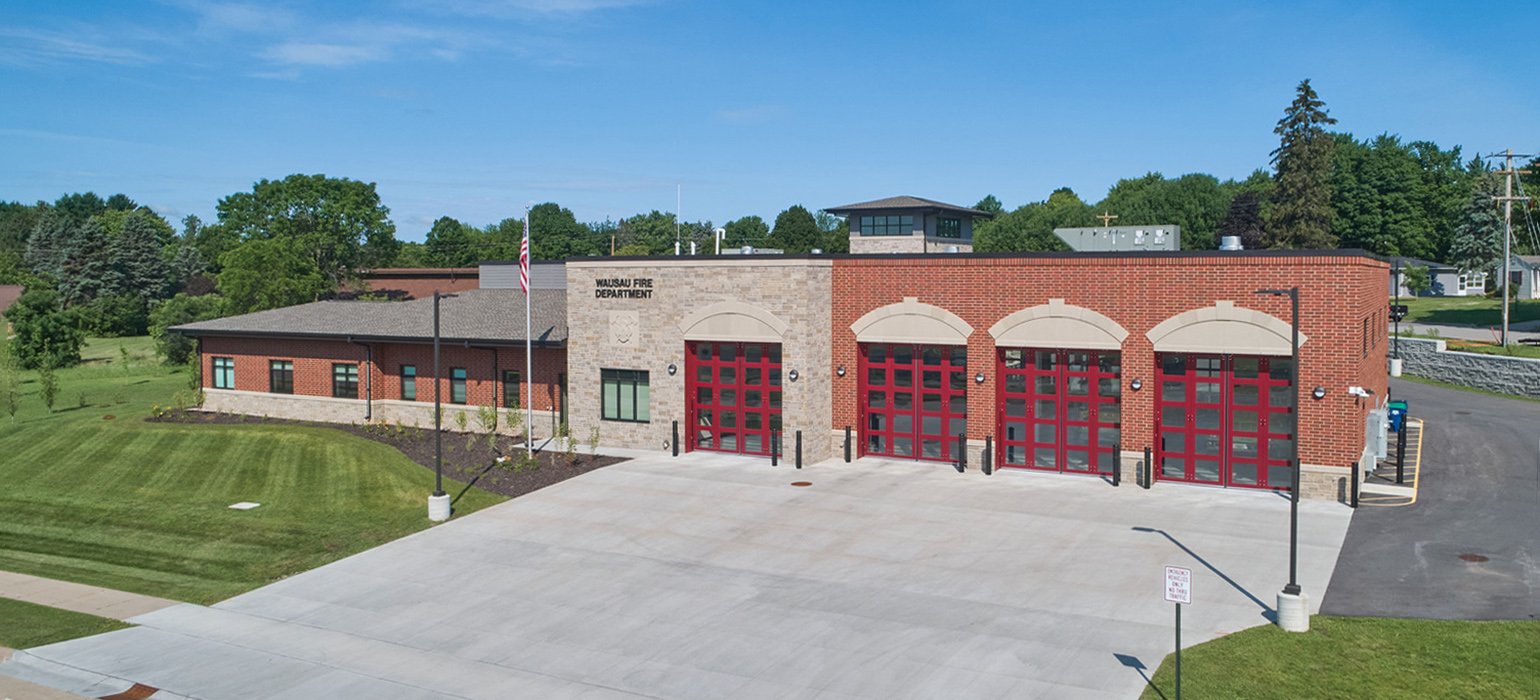 Details

---
Client Name: Wausau Fire Station
Location: Wausau, Wisconsin
Project Size: 15,233 SF

Project Type: New Construction
Role: General Contractor
Architect: Wendell Architects and Engineers
Market: Municipal
OVERVIEW
Station No. 2 of the Wausau Fire Department is a satellite station that provides comprehensive living quarters. The station consists of six individual dorm rooms, a kitchen, a day room, a training room, a training tower, an exercise room, a decontamination area and a watch office that overlooks all four apparatus bays.
Upgraded technology has been installed for increased safety, and a ladder truck can be kept on site. A new alert system has also been implemented which will speed up response times in order to better serve the community.
The hose tower has been custom designed with multiple engineered anchor points and open penthouse windows, allowing for the practice of interior and exterior rope skills.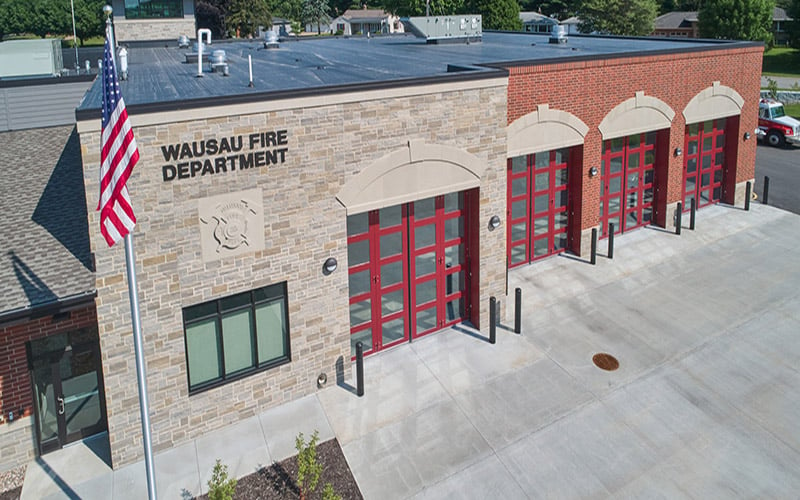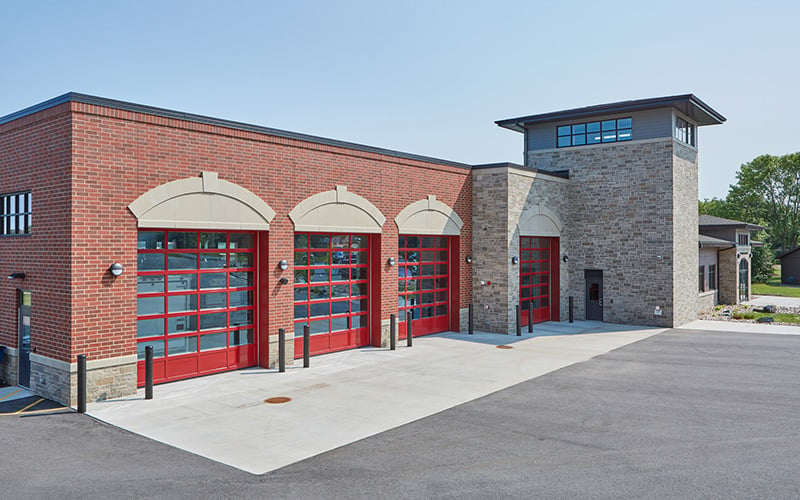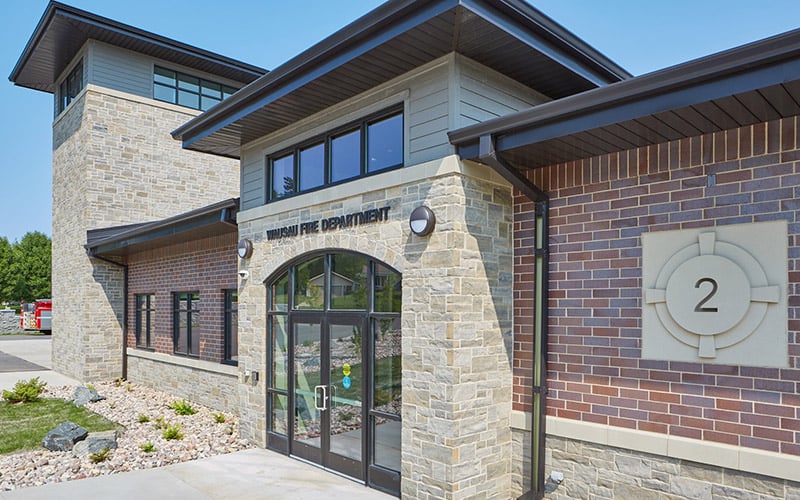 Project Highlights
Folding garage doors that operate at high speed have been installed to enable firetrucks to respond quickly to emergency calls.

Constructed a tower for drying hoses and training firefighters for multi-story building emergencies.
Municipal Construction Projects