Municipal Renovation - Milwaukee Wisconsin
Milwaukee Public Library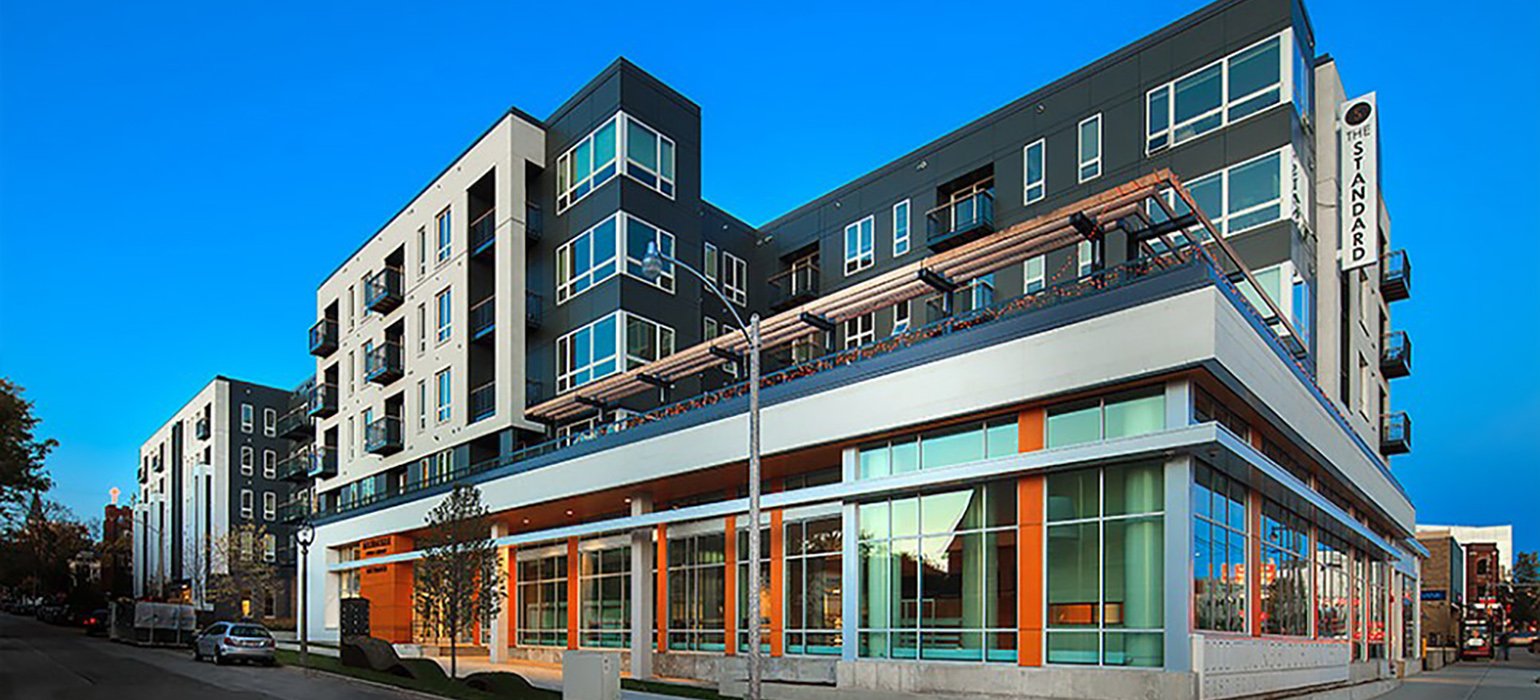 Details

---
Client Name: Milwaukee Public Library
Location: Milwaukee, Wisconsin
Project Size: 15,000 SF

Project Type: Renovation
Architect: HGA Architects
Market: Municipal
OVERVIEW
Scherrer Construction completed the full build-out of a contemporary library, which consists of areas for both patrons and staff.
Carpentry work was self-performed by Scherrer, which included building customized doors for the community room and incorporating different reclaimed materials from the old library such as laptop bars and a wooden slat ceiling.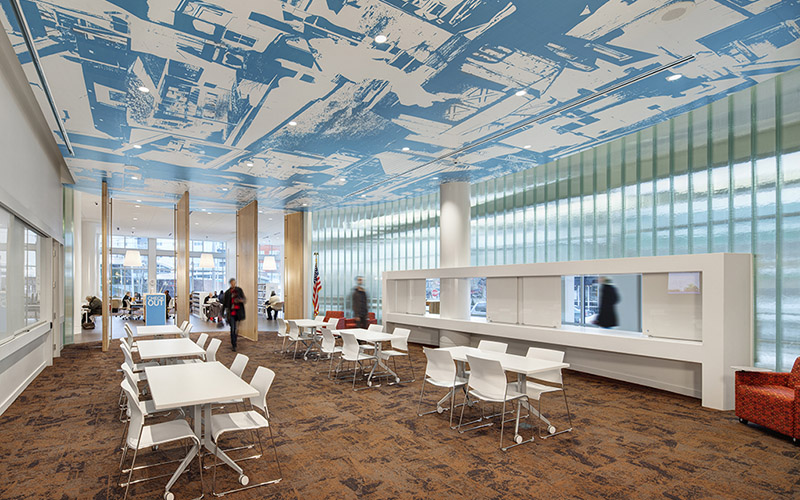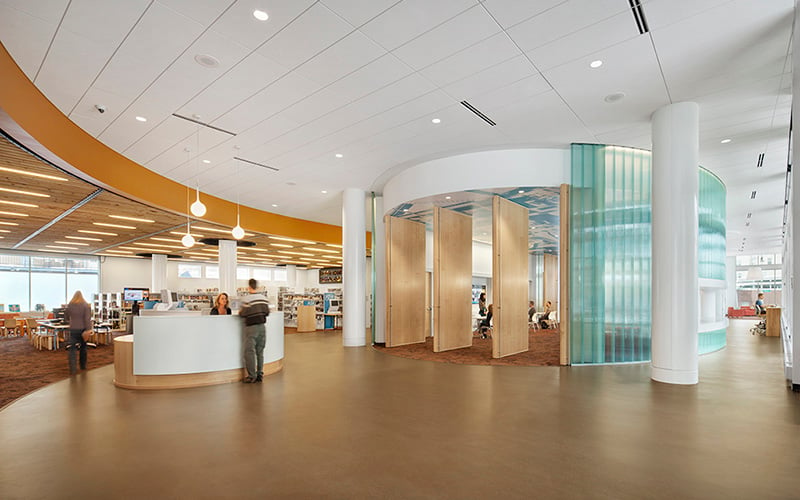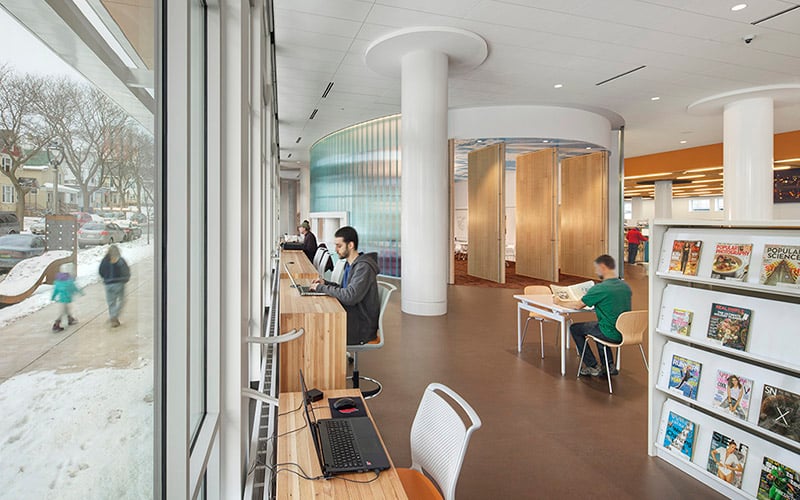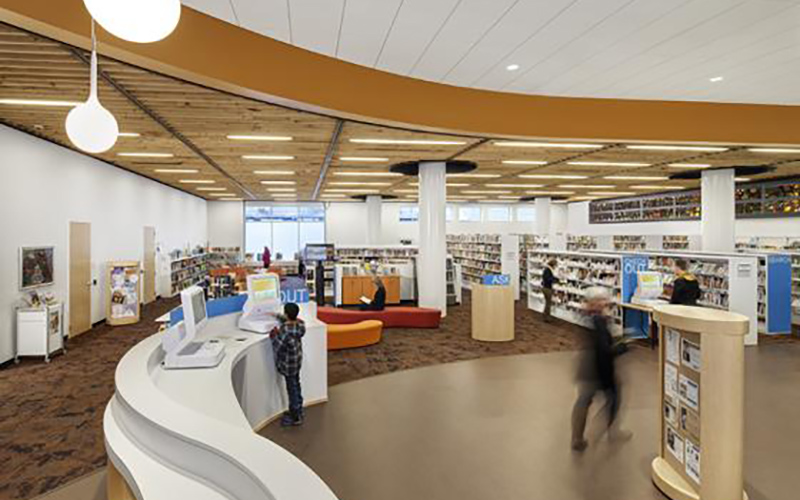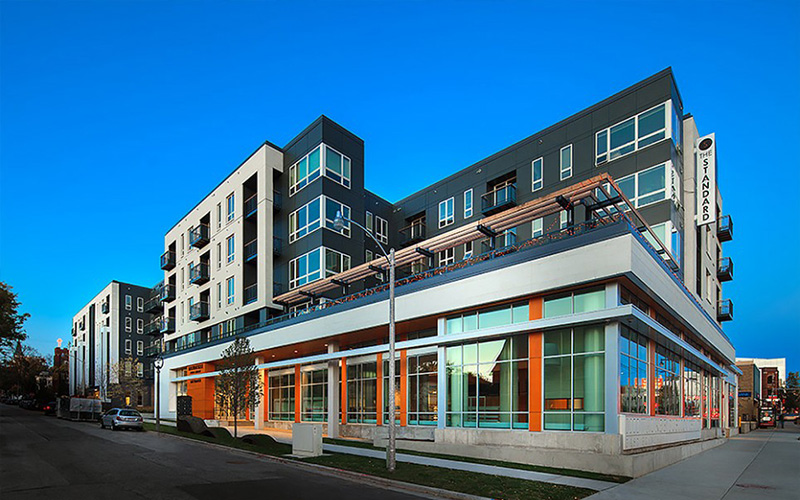 Project Highlights
The building salvages and reuses artifacts from the former library to honor the library's history.
Daily Reporter Top Project Award recipient.
Municipal Construction Projects